Scientists have discovered that two unique reservoirs of ancient water once flowed deep beneath the surface of Mars.
It's hard to believe, but at one time the dry and dusty Red Planet was wet and lush.
Barnes and her colleagues examined the isotopes of hydrogen locked inside Mars rocks. Isotopes are variants of an element with different numbers of neutrons. They studied samples they knew were originated from the planet's crust: the Black Beauty and Allan Hills meteorites.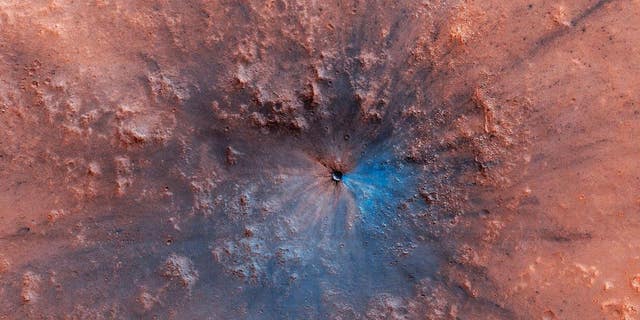 Two geochemically different types of Martian volcanic rocks — enriched shergottites and depleted shergottites — contain water with different hydrogen isotope ratios, the researchers found.
Their analysis, which was published today in Nature Geoscience, showed that Mars likely received water from at least two vastly different sources early in its history.
The variability the researchers found seems to imply that Mars, unlike Earth and the moon, never had an ocean of magma completely encompassing the planet.