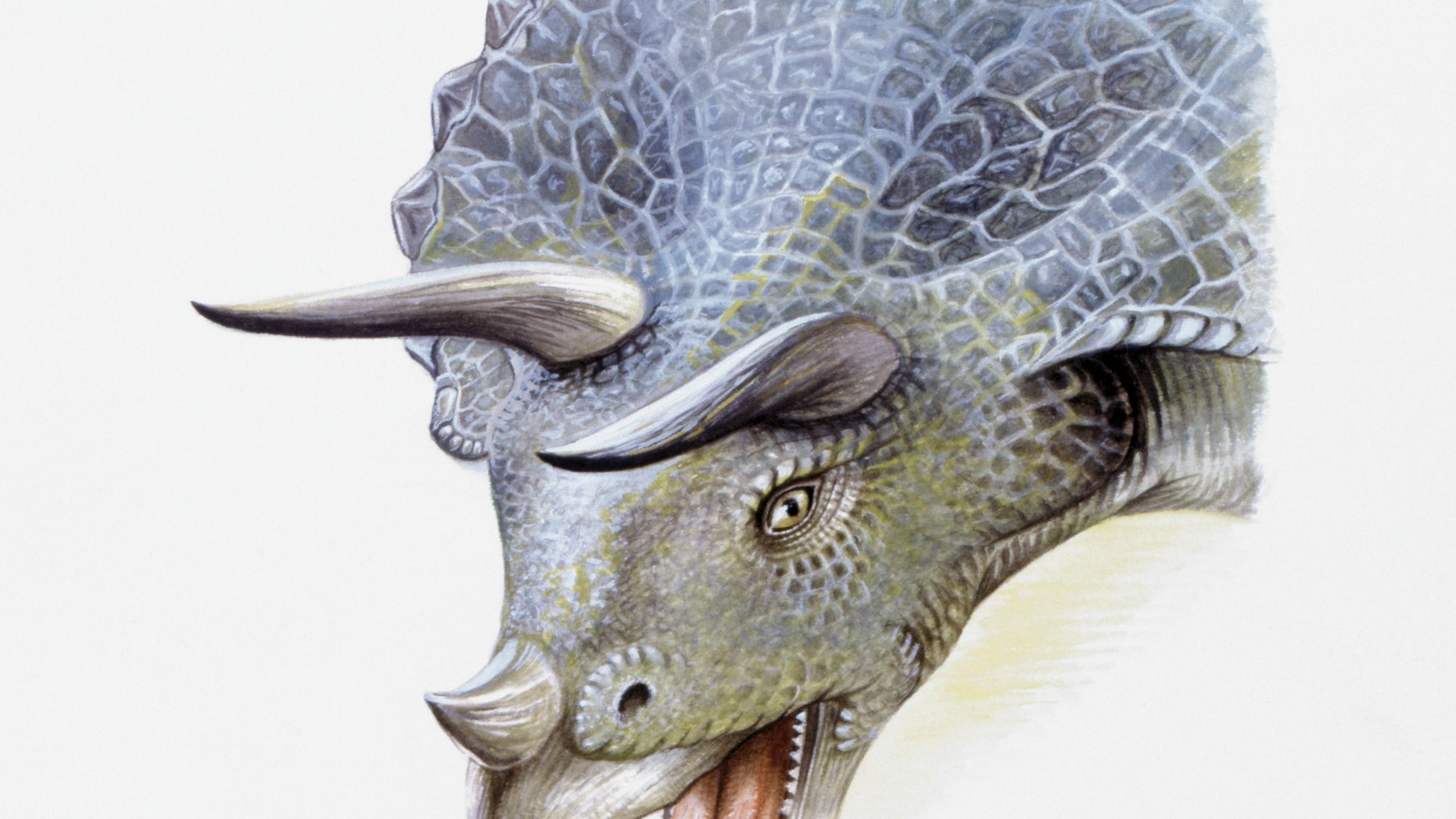 The fossilized remains of a dinosaur that was discovered at a Colorado construction site last month have been identified as a triceratops.
The fossils were found last month at a construction site near a retirement community in Highlands Ranch. In a statement, the Denver Museum of Nature and Science said that the remains were found in a rock layer that dates to between 66 million and 68 million years ago.
A limb bone and several ribs were the first fossils to be uncovered from what paleontologists described as a horned dinosaur.
Natalie Toth, the Museum's chief fossil preparator, has confirmed that the remains are from an adult Triceratops, a Museum spokeswoman told Fox News.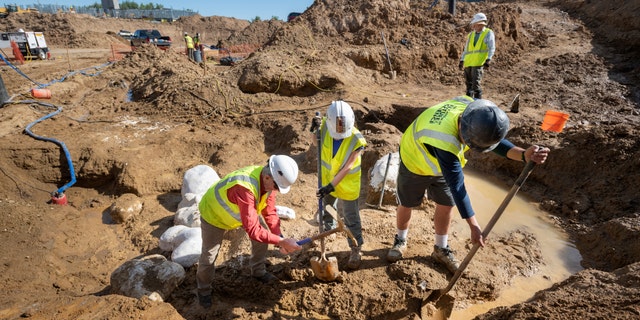 Citing the museum, Fox 31 reports that the triceratops could have been 30 feet long, weighing up to 13,000 pounds.
In 2017, a fossilized torosaurus skull was found at a construction site in Thornton, Colorado.
Other dinosaur discoveries have been getting plenty of attention recently. Researchers, for example, have discovered the fossilized remains of a herd of dinosaurs in an opal mine in the Australian outback.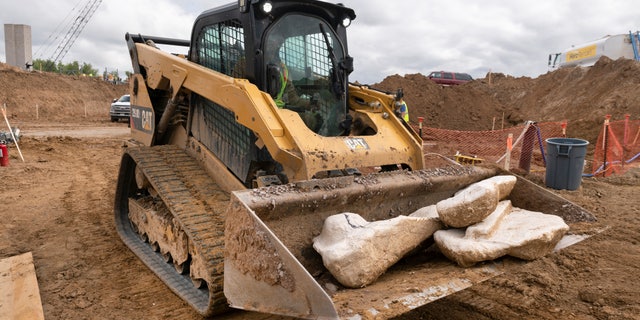 In a separate project, paleontologists in the U.S. recently named a tiny 3-foot-tall relative of the Tyrannosaurus rex.
Elsewhere, paleontologists recently discovered a new spike-armored dinosaur in Texas. Paleontologists in Canada have also touted the discovery of the world's largest Tyrannosaurus rex.
Follow James Rogers on Twitter @jamesjrogers